Hey everyone! As usual, let's start off with where I found Microsoft Teams in the news this week.
Microsoft published their monthly What's New in Microsoft Teams | April 2020 article summarizing the latest with Teams.
Cybersecurity firm CyberArk discovered a vulnerability that could allow hackers to steal Teams users' access token by sending GIFs. This vulnerability is already patched by Microsoft on April 20. A malicious actor could send a GIF modified to point to one of two compromised subdomains under the Microsoft Teams site. When the browser tries to load the image, the user's access token is sent back to the compromised subdomain.
Jimmy Vaughan wrote a great article over at Medium discussing why it is important to use certified Microsoft Teams devices with your Teams Room systems and peripherals.
Mark Vale has a great article on why your call notifications may not be showing up on the desktop. Never would have guessed graphics drivers to be an issue!
Industry veteran and MVP Jeff Schertz posted a great article on Common Area Phones in Microsoft Teams.
Events
The Commsverse conference is moving completely online with a multi-region event over 72 hours (July 6th to July 9th) covering all things Microsoft Teams. The best part is accessing the live events is free! They are also looking for more speakers for this conference, so submit your session idea today.
This Thursday, May 7, Microsoft will be hosting a webcast on breakout rooms in Teams. I suspect this won't be an announcement on a new, competing feature to breakout rooms in Zoom but rather how you can accomplish the same functionality within the current Teams feature set.
Road Map Updates
Tasks in Teams
Teams in Tasks will give a unified view of personal and assigned tasks within the Team client. It will consolidate all your tasks from Microsoft To Do, Teams channels, Planner, and Outlook. Expected released date is June 2020.
In two updates for GCC customers, meeting organizers will be able to control on a per-meeting basis the announcement of PSTN/dial-in participant joining or leaving a meeting. Organizers will also be able to change the lobby settings for PSTN participants to decide if they can join right away when they dial-in or have to wait in the lobby. Both are expected this month.
Tony Redmond continues to stay on top of news in this article talking about a new manage apps page in the Teams admin center. This page gives administrators more visibility into the apps published in the Teams app store. This is a great addition to the existing app setup policies and app permissions policies for controlling Teams apps.
Devices
In a TechCommunity blog, Microsoft introduces new Teams certified devices from EPOS, Jabra, Logitech, Poly, Lenovo, Yealink, Bose, Sennheiser, and Shure.
Teams Phones also get a new look in the latest firmware update announced in this TechCommunity post by Microsoft.
ScanSource and AudioCodes both published posts on LinkedIn discussing how to get started with AudioCodes session border controllers (SBCs) with Microsoft Teams Direct Routing.

ScanSource Europe on LinkedIn
AudioCodes on LinkedIn
Tip of the Week
Russ Basiura posted on LinkedIn this week some great information on how to customize your Teams meeting invitations. There's even a preview option right in the admin center.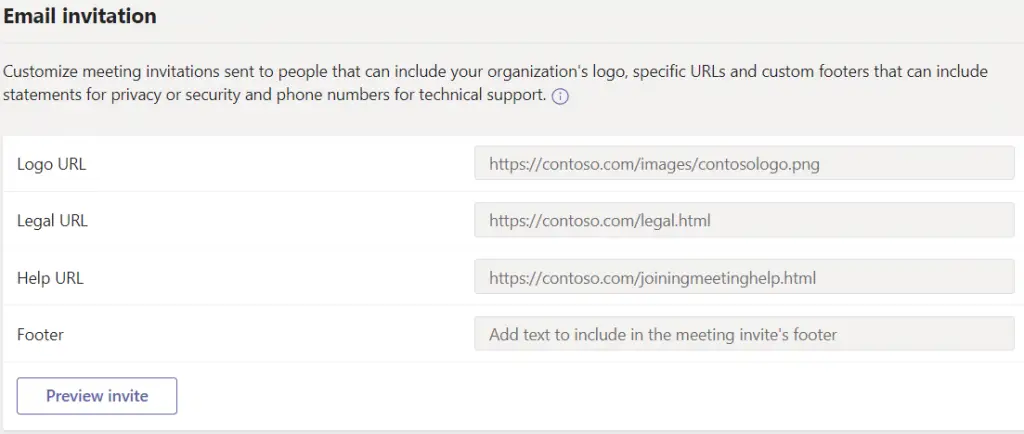 Training
Microsoft lists tons of great admin training right in the Microsoft Docs page.
Getting started with admin training for Microsoft Teams
Questions or comments? If so, drop me a note below or find me on Twitter or LinkedIn to discuss further.